In the vast landscape of manufacturing, sheet metal fabrication stands as a crucial craft, providing indispensable components and parts across diverse industries. As a highly precise manufacturing technology, sheet metal fabrication involves the cutting, bending, welding, and assembly of metal sheets to create a myriad of products, ranging from electronic devices to automotive components.
The significance of sheet metal fabrication lies not only in its ability to offer customized solutions, meeting the unique requirements of various industries, but also in providing products with outstanding quality and durability.
For businesses, the quest for cost-effective yet high-quality sheet metal fabrication suppliers is paramount. Globally, some countries stand out for their relatively lower production costs and high levels of technological prowess. China, as a manufacturing giant, offers a wealth of sheet metal fabrication resources, where many enterprises find efficient and economically viable partners.
Today, we've curated information on the Top 5 China Sheet Metal Fabrication in 2023. This includes company profiles, key products, and client testimonials, providing a comprehensive guide for businesses seeking reliable and high-quality sheet metal fabrication services. Explore these industry leaders and elevate your manufacturing experience with partners who exemplify precision, quality, and efficiency.
1. Komaspec
2. Supro MFG
3. Komacut
4. KDM
5. Maxtech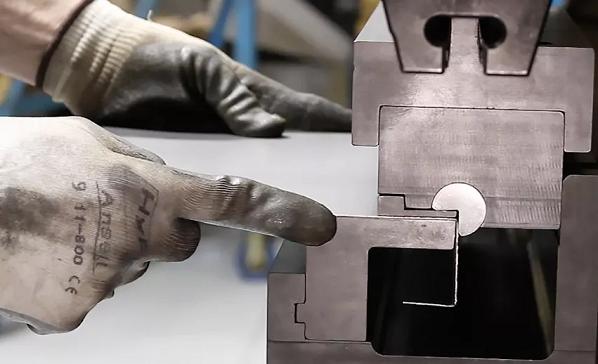 1.Komaspec

Komaspec is a Canadian-owned full service contract manufacturer based in southern China, providing high-end customized manufacturing solutions for a number of international brands and OEMs, with hands-on assistance from initial DFM through to production and shipment for metal and plastic assemblies.
Komaspec has the capabilities to handle a wide range of sheet metal processes – everything from laser cutting, CNC bending, manual and robotic welding, stamping, threading, chamfering, and more. And offers a turnkey manufacturing option for sheet metal components and assemblies.
At Komaspec, they take pride in producing over 6 million precision sheet metal components each year and serving more than 100 customers globally. Their state-of-the-art facility, advanced sheet metal fabrication techniques and equipment, and skilled engineering and production team enable us to deliver high-quality, custom sheet metal parts to meet business needs. Range of materials and processes, along with assembly and supporting design and quality control capabilities, mean that Komaspec can take on the most challenging projects.
2.Supro MFG

Supro MFG is located in Shanghai, was established in 2006. It focuses on a series of product design and manufacturing services for sheet metal fabrication. It strictly implements ISO9001-2015 quality standards and realizes innovative on-demand manufacturing of customized products through digital intelligent manufacturing production lines.
Based on rich manufacturing experience, professional technical support and the successful delivery of more than 20.000 projects, they have received the trust of more than 3,500 buyers worldwide.
At Supro, they focus on custom sheet metal cabinets, enclosures, brackets, and all demanding sheet metal shell products, and provide a series of turnkey manufacturing services, including: product design, mass manufacturing, surface treatment and complex Assembly service.
3.Komacut

A wholly-owned subsidiary of Komaspec, a turnkey contract manufacturer with over 15 years of experience, Komacut was established in 2017 with an aim to fast-track new product introduction in the field of sheet metal fabrication.
Traditionally, from the design to the manufacturing stage, the high-mix/medium-volume sheet metal fabrication has been an industry where scalability, technical transparency, and speed are not easily attainable by stakeholders.
To solve these fundamental problems, in 2017, Komacut embarked on a journey to develop a smart manufacturing system that would not only resolve existing challenges in the sheet metal industry, but also revolutionize the contract manufacturing of precision sheet metal and its processing system, from quote to shipment.
4.KDM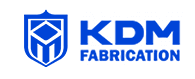 KDM is located at Xinyuan Road, Huishan District, Wuxi, Jiangsu, China. Factory covers an area of more than 8,000 square meters. They specialize in the fabrication of different sheet metals such as steel sheets, copper sheets, aluminum sheets, stainless steel sheets, galvanized steel sheets, and more for metal parts production.
They are well-equipped with advanced sheet metal fabrication equipment including robotic welding, forming equipment, shearing equipment, drilling machines, and more. Aside from that, they also own CNC machines, punching machines, and TIG welding. Below are different sheet metal fabrication techniques.
Sheet Metal Cutting: They use different ways of cutting sheet metal including waterjet, shearing, sawing, and torching.
Sheet Metal Bending: KDM is an expert in sheet metal bending for forming the materials into the desired shape. They use the metal brake and form bending machines for this process.
Sheet Metal Welding: They have different welding techniques such as MIG welding, TIG welding, and laser welding.
Sheet Metal Shrinking: This process includes heat shrinking, tucking metal, and shrinker machines to smooth out dents.
Sheet Metal Stretching: Their stretching process uses stretcher machines, an English wheel, a hammer, and anvil for stretching metals.
Sheet Metal Surface Treatment: After all the processes mentioned above, the sheet metals will undergo surface treatment such as sandblasting, buff polishing, and powder coating to achieve high performance and good appearance.
KDM has a professional R&D team for the research, development, design, production, and assembly of different sheet metal parts. They also specialize in small-batch manufacturing, high-volume production, and metal quick proofing.
Customized sheet metal parts are also possible through their advanced fabrication services. Their engineers can provide customized solutions for different industries including medical, automotive, electric power, electronics, new energy, finance, and more.
5.Maxtech

Founded in 2000, Maxtech is a professional manufacturer of plastic molding, metal casting, metal fabrication, sheet metal fabrication and CNC precision machining in China. They focus on custom manufacturing, and professional engineers to support the exporting service. Their engineers very familiar with the international grades and standards, they are has been working in exporting area for almost a decade now.
They offer a reliable affordable metal products solution. And they are able to utilize their low cost structures in China, and provide a low cost and reliable final product, lower than almost any other countries supplier. Their experienced team of project managers, engineers and QA specialists acts as customers' China liaison to manage sourcing & manufacturing projects. They run cost reduction analysis, execute custom manufacturing in China and ship products to North America, Europe and around the world.
Main Products and Services:
1. Metal Casting: Die Casting, Sand Casting, Gravity Casting and Investment Casting
2. Metalworking Service: Metal Fabrication, Sheet Metal Fabrication, Structural Metal Fabrication, Metal Frame Manufacturing, Welding Service, Cutting Service, Metal Bending, Plate Rolling, Metal Roll Forming, Sheet Folding, Metal Stamping, Deep Drawn Stamping, Expanded Sheet Metal and Metal Perforating.
3. Precision Machining Service: CNC Turning, CNC Milling, CNC Drilling, CNC Boring, CNC Grinding, CNC Cutting, Laser Engraving and Laser Marking.
4. Plastic Molding: Injection Molding, Rotational Molding, Blow Molding, Vacuum Forming and Thermoforming.
5. EDM Machining Service: Wire EDM Machining, Sinker EDM Machining, EDM Hole Drilling Service and Small Hole EDM Machining.
6. Heat Treatment Service
7. Surface Treatment Service
8. Assembly
9. Packing
10. Testing Report, QC Report
Conclusion
These companies are not only industry leaders, but also the engines driving the continuous development of the sheet metal forming field. They are not satisfied with past success, but constantly pursue innovation and explore new manufacturing methods and technologies to respond to changing market needs.
In the context of increasingly fierce global competition, these companies adhere to the principle of quality first and integrate excellent craftsmanship and technology into every product. This pursuit of quality not only establishes the company's excellent image, but also provides customers with reliable solutions.
Therefore, these leading companies in China sheet metal fabrication field are not only emerging domestically, but also becoming more and more eye-catching on the international stage. Through unremitting efforts and continuous innovation, they have not only won a reputation for themselves, but also set a benchmark for the entire industry, laying a solid foundation for future development. In this era full of challenges and opportunities, these companies will continue to lead the development of the sheet metal manufacturing industry and write a new chapter of excellence and innovation.