Get Automotive Prototyping and Parts Manufacturing with Hemtom
One of China's reliable CNC processing manufacturers
As the automotive industry faces the demand for high-quality, high-efficiency, and integrated intelligent manufacturing of multi-degree-of-freedom complex parts, CNC machining can realize rapid prototyping and standardization of complex parts, shorten the production cycle, and improve enterprise efficiency. Widely used in the production of high-volume automotive components and die castings, post-processing of investment castings and now popular functional test components such as lighting, engine, transmission and steering systems.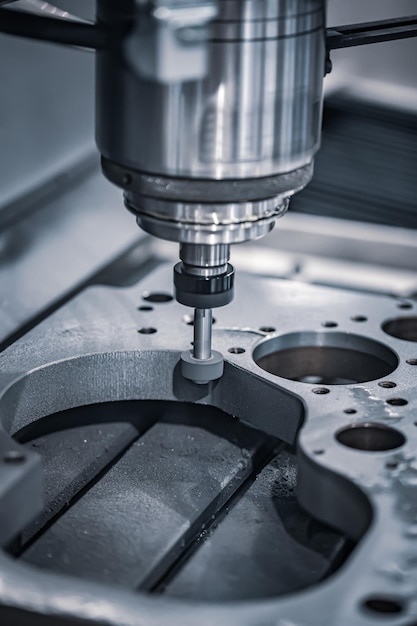 Why choose us for vehicle development
1.Competitive price: Due to our cost control and streamlined production, we provide customers with the most cost-effective CNC auto parts personalized production solutions.
2.High-quality materials: a variety of metal materials and green durable plastic materials to meet the special needs of automobile production.
5.Strong capability: 50+ state-of-the-art CNC machine tools for automotive products can be produced in small and medium scale
3.Custom Design: CNC auto parts of any complexity can be designed and produced according to customer drawings and sample design drawings.
6.Production speed: 24/7 rapid machining, now offering reliable rapid automotive prototyping and rapid manufacturing solutions
4.High precision: Advanced equipment and an excellent production team ensure the high precision of each CNC machined auto part.
7.High-quality service: timely communicate production progress with customers and deliver on time
Customized parts and prototypes for the automotive industry
For many years, Hemtom has been working with automotive brands to build automotive components, exterior prototypes, and low-volume production of automotive products. CNC automotive processing technology can realize rapid prototyping and produce complex auto parts. Our designers and engineers utilize rapid manufacturing and automated DFM feedback to achieve optimized designs, reducing manufacturing risk and expense. Hemtom can further enhance your ability to respond to market changes through our mature supply chain.
Our Auto Parts Precision CNC Machining Capabilities
CNC auto parts material
custom color
Auto parts surface processing capability
CNC automotive processing technology
CNC auto parts material
Aluminum:EN AW-2007 / 3.1645 / AlCuMgPb, EN AW-6060 / 3.3206 / Al-MgSi, EN AW-6061 / 3.3211 / Al-Mg1SiCu, EN AW-6082 / 3.2315 / Al-Si1Mg, EN AW-5083 / 3.3547 / Al-Mg4.5Mn, EN AW-7075 / 3.4365 / Al-Zn6MgCu, Custom aluminium alloys are also available
Steel & Stainless Steel:1.0038 / St37-K / S235JR, 1.0503 / C45, 1.0570 / St52-3 / S355J2G3, 1.4301 / X5CrNi18.10(V2A), 1.4404 / X2CrNiMo17-12-2 (V4A), 1.4571 / X6CrNiMoTi17-12-2, 1.7131 / 16MnCr5, 1.7225 / 42CrMo4, Custom steel alloys and stainless steel alloys are also available
Copper & Brass:2.0060 / E-Cu57 / Cu-ETP / CW004A, 2.0065 / E-Cu58 / CW004A, Ms58 / 2.0401 / CuZn39Pb3, Custom copper and brass alloys are also available
Titanium:Grade 2 / EN 3.7035, Grade 5 / 6AL-4V9
Polymers:ABS, Acrylic, Acetal / Delrin / POM, Nylon / Polycaprolactam, PC / Polycarbonate, PEEK / Polyether ether ketone, PEEK Glass-Filled, PP Polypropylene, PTFE / Teflon, PVDF, UHMW PE / Ultra-high-molecular-weight polyethylene, Custom polymers are also available

custom color
Auto parts surface processing capability
CNC automotive processing technology
CNC automotive processing applications
Our CNC automotive machining is applied to interior panels, molds, drive trains, pistons, tail lights, camshafts, turbochargers, aluminum wheels, starter motors, cylinder heads, drive shafts, transmissions, custom parts and prototype applications, and more.
Low-volume prototypes, trials or short-run production support uses: injection molding, polyurethane casting, small part stamping
Production Parts Supply: Bridge Tooling and Parts Supply, Small and Medium Volume Tooling Parts Supply, Service Parts Supply for Using New or Existing Tooling
Shop Fabrication Support: Custom Assembly Fixtures/Equipment/Fixture Details, Custom Inspection Fixtures or Part Inspection Details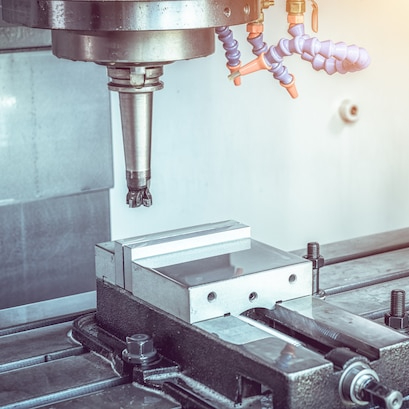 Explore more industries we support
Our services extend to all walks of life, providing professional cnc parts/components for thousands of customers, and creating perfect external light models and structural models for designers. Click on the link below for more information.