Manufacturing of industrial equipment and machinery components at Hemtom
One of China's reliable CNC processing manufacturers
Hemtom provides you with fast and reliable industrial on-demand options. Meet the growing demand for connected hardware while still supporting legacy equipment and machinery with custom parts. All prototypes we offer are made using precise specifications and represent the true attributes of the final product. We thoroughly apply dimensional accuracy of mating components to ensure the system fits correctly for structural stability. Twenty years of CNC experience has made us one of the most responsive CNC machining manufacturers in the industry.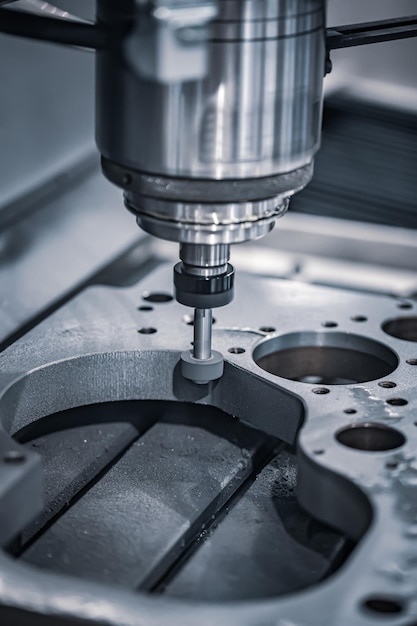 Why choose us for industrial equipment and machinery parts production
1.Unlimited Capacity: Access over 1,000 mills, presses, and 3D printers operating 24/7 in a few days for end-use production parts.
4.Flexible Parts: Use resilient materials such as silicone rubber and TPU for highly durable seals, gaskets, and other internal components.
2.Material Selection: Choose from over 30 different metal alloys and hundreds of industrial-grade plastic materials.
5.Custom Assemblies: Quickly replace single-use equipment components with machined parts in as little as 24 hours.
3.Jigs and Fixtures: Get production floor aids that help simplify assembly and create efficient workflows.
Industrial On-Demand Parts and Prototyping
As one of the leading fast turnaround suppliers, Hemtom focuses on rapid manufacturing of CNC machined parts, sheet metal parts, plastic injection molding and 3D printing for enterprises. We work closely with our clients' design and procurement teams at every stage of every project to ensure we deliver high quality components on schedule they can rely on.
Our Industrial On-Demand Capabilities
Industrial Parts Production Materials
custom color
Industrial On-Demand Surface Preparation Capabilities
Industrial on-demand fabrication process
Industrial Parts Production Materials
Aluminum:EN AW-2007 / 3.1645 / AlCuMgPb, EN AW-6060 / 3.3206 / Al-MgSi, EN AW-6061 / 3.3211 / Al-Mg1SiCu, EN AW-6082 / 3.2315 / Al-Si1Mg, EN AW-5083 / 3.3547 / Al-Mg4.5Mn, EN AW-7075 / 3.4365 / Al-Zn6MgCu, Custom aluminium alloys are also available
Steel & Stainless Steel:1.0038 / St37-K / S235JR, 1.0503 / C45, 1.0570 / St52-3 / S355J2G3, 1.4301 / X5CrNi18.10(V2A), 1.4404 / X2CrNiMo17-12-2 (V4A), 1.4571 / X6CrNiMoTi17-12-2, 1.7131 / 16MnCr5, 1.7225 / 42CrMo4, Custom steel alloys and stainless steel alloys are also available
Copper & Brass:2.0060 / E-Cu57 / Cu-ETP / CW004A, 2.0065 / E-Cu58 / CW004A, Ms58 / 2.0401 / CuZn39Pb3, Custom copper and brass alloys are also available
Titanium:Grade 2 / EN 3.7035, Grade 5 / 6AL-4V9
Polymers:ABS, Acrylic, Acetal / Delrin / POM, Nylon / Polycaprolactam, PC / Polycarbonate, PEEK / Polyether ether ketone, PEEK Glass-Filled, PP Polypropylene, PTFE / Teflon, PVDF, UHMW PE / Ultra-high-molecular-weight polyethylene, Custom polymers are also available

custom color
Industrial On-Demand Surface Preparation Capabilities
Industrial on-demand fabrication process
On-demand machining applications for industrial equipment and mechanical components
We have a variety of functions in our services and processes, which are very suitable for industry. Some common applications include:
Machine and tool parts, clamps, electronic enclosures, oil and gas extraction equipment, general industrial machinery, conveyors and conveying equipment, parts for tractors, bulldozers, forklifts and other heavy construction and personal vehicles and equipment.
Low-volume prototypes, trials or short-run production support using: injection molding, polyurethane casting,
Production parts supply: bridge tooling and parts supply, small and medium batch tooling parts supply, service parts supply for using new or existing tools.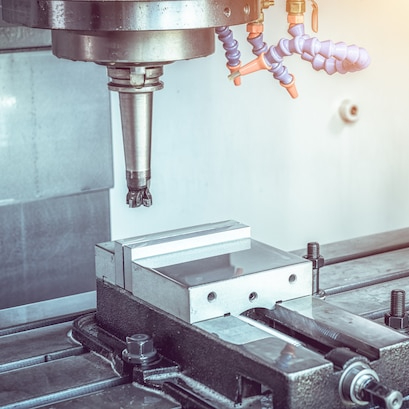 Explore more industries we support
Our services extend to all walks of life, providing professional cnc parts/components for thousands of customers, and creating perfect external light models and structural models for designers. Click on the link below for more information.