Get Automotive Prototyping and Parts Manufacturing with Hemtom
One of China's reliable CNC processing manufacturers
Development speed and a well-designed, user-focused end product are critical for companies to launch electronic products into different markets. From airplanes to cars to home appliances, electronics are found almost everywhere, delivering value through advanced functionality and improved user experience. Prototyping consumer electronics with Hemtom is fast and inexpensive. CNC machining has become the main production method of electronic components due to its advantages of high productivity, low labor cost, and precise manufacturing of complex shapes. Electronic part CNC machining includes a variety of machining methods, each with unique machining characteristics and challenges to better understand its functional and aesthetic appeal among potential product end customers. From over 30 plastic and metal machining materials to choose from to functional electronic prototypes and end-use parts, our engineers have extensive experience in CNC machining electronic parts.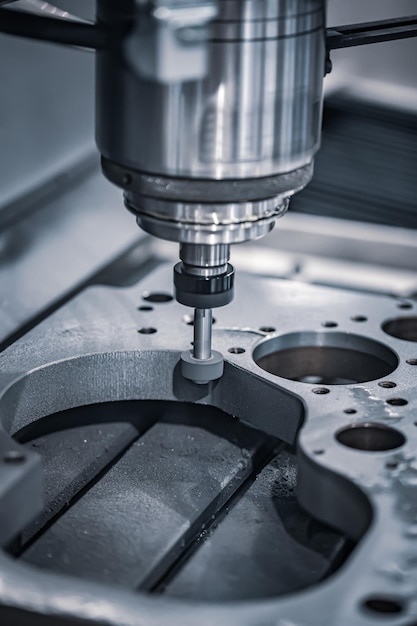 Why choose us for electronic prototyping
1.Automated quoting: Save days or weeks of development time by automating quoting and design feedback within hours, often much faster
4.High-quality materials: a variety of compatible materials can be used for CNC electronic part processing and prototyping
2.Custom Design: Design and production of various complex parts and prototyping for customers in the electronics industry
5.High precision: experienced engineers and advanced machines ensure the high precision production of the project
3.Strong capabilities: 50+ advanced 3-5 axis CNC machine tools and various auxiliary equipment simplify the manufacturing process
6.Production speed: 24/7 rapid processing, accepting rapid prototyping of electronic parts and mass production of CNC electronic parts
Prototyping for Consumer Electronics
As one of the largest CNC electronic parts manufacturers in China, Hemtom provides customized precision CNC machining services for the global electronics industry. From household goods to prototypes of consumer electronics, prototyping, enabling flexible manufacturing solutions and other business-oriented processes have been accelerated. We can provide customers with 3D printing, CNC machining, secondary processing, injection molding, rapid prototyping and so on. Hemtom can complete any consumer product production, prototyping and other process that meets your goals while meeting your requirements.
Our Precision CNC Machining Capabilities for Consumer Electronics
Prototype materials for consumer electronics
custom color
Electronic Prototype Surface Processing Capabilities
Prototyping Technology for Consumer Electronics
Prototype materials for consumer electronics
Aluminum:EN AW-2007 / 3.1645 / AlCuMgPb, EN AW-6060 / 3.3206 / Al-MgSi, EN AW-6061 / 3.3211 / Al-Mg1SiCu, EN AW-6082 / 3.2315 / Al-Si1Mg, EN AW-5083 / 3.3547 / Al-Mg4.5Mn, EN AW-7075 / 3.4365 / Al-Zn6MgCu, Custom aluminium alloys are also available
Steel & Stainless Steel:1.0038 / St37-K / S235JR, 1.0503 / C45, 1.0570 / St52-3 / S355J2G3, 1.4301 / X5CrNi18.10(V2A), 1.4404 / X2CrNiMo17-12-2 (V4A), 1.4571 / X6CrNiMoTi17-12-2, 1.7131 / 16MnCr5, 1.7225 / 42CrMo4, Custom steel alloys and stainless steel alloys are also available
Copper & Brass:2.0060 / E-Cu57 / Cu-ETP / CW004A, 2.0065 / E-Cu58 / CW004A, Ms58 / 2.0401 / CuZn39Pb3, Custom copper and brass alloys are also available
Titanium:Grade 2 / EN 3.7035, Grade 5 / 6AL-4V9
Polymers:ABS, Acrylic, Acetal / Delrin / POM, Nylon / Polycaprolactam, PC / Polycarbonate, PEEK / Polyether ether ketone, PEEK Glass-Filled, PP Polypropylene, PTFE / Teflon, PVDF, UHMW PE / Ultra-high-molecular-weight polyethylene, Custom polymers are also available

custom color
Electronic Prototype Surface Processing Capabilities
Prototyping Technology for Consumer Electronics
CNC electronic consumer goods processing application
The needs of the consumer and computer electronics industries are met in our services and processes. Our consumer electronics machining is applied to enclosures, fixtures, brackets and chassis, panels, consoles, heat sinks, knobs, handles, lenses, buttons, switches, clamps and more. We also help customers with rapid prototyping to speed up design cycles. Including mobile phones, smart watches, AI glasses, computers, cameras, sweepers, stereos, game consoles, air conditioners and other electronic product prototypes. Low-volume prototypes, trials or short-run production support uses: injection molding, polyurethane casting, small part stamping. Production Parts Supply: Bridge Tooling and Parts Supply, Small and Medium Volume Tooling Parts Supply, Service Parts Supply for Using New or Existing Tooling.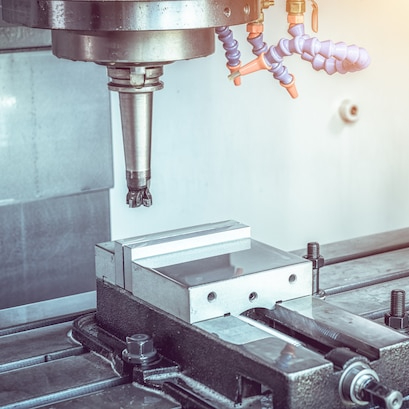 Explore more industries we support
Our services extend to all walks of life, providing professional cnc parts/components for thousands of customers, and creating perfect external light models and structural models for designers. Click on the link below for more information.