Get Energy Parts Manufacturing at Hemtom
One of China's reliable CNC processing manufacturers
The energy industry is one of the fastest growing industries, and most energy industry players use various types of equipment to harness fossil fuels, as well as water, wind, solar energy, and more. Therefore, it requires precision machined and durable parts or components. This continuous energy production requires high technology and advanced equipment, requiring more custom parts and components. These complex parts often require complex CNC machining techniques to manufacture. CNC machining will play a role in helping to build these systems and make quick repairs. If your energy parts production requires reliable CNC machining services, please contact us. We are a leading provider of CNC milling and turning services with a proven track record of success in the energy sector.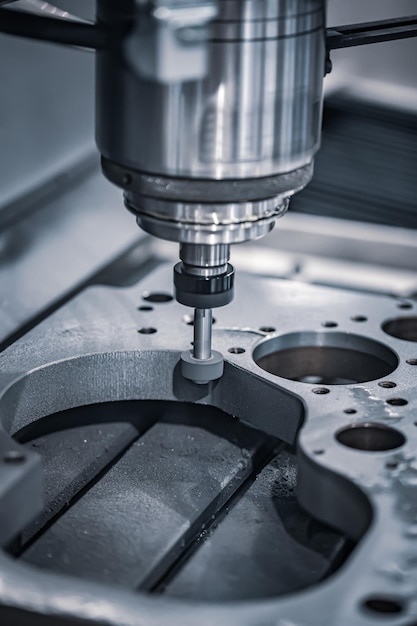 Why choose us for energy parts production
1.Automated quoting: Save days or weeks of development time by automating quoting and design feedback within hours, often much faster.
4.Rapid prototyping: 50+ advanced 3-5 axis CNC machine tools and various auxiliary equipment 24/7 rapid processing, accepting rapid prototyping of energy parts and mass production of CNC energy parts.
2.Custom Energy Parts: Use rapid processing technologies such as aluminum extrusion, CNC machining, and 3D printing to create custom components that meet the needs of the energy, oil, and gas industries. Our energy industry solutions offer many opportunities for mechanical, cosmetic or performance driven customization.
5.Competitive pricing: Save money by exploring our on-demand production services for industrial components. Hemtom offers a range of manufacturing solutions that are more cost-effective, faster and better than traditional production methods.
3.High Precision: Hemtom will manufacture large parts with high dimensional accuracy and tolerances. Our multi-axis CNC machines provide greater scope and scope for manufacturing large parts, and experienced engineers and advanced machines guarantee high-precision production of projects.
6.No Minimum Order Quantity: Whether you need one part or a thousand, Hemtom's production flexibility is based on our in-house capacity and scale. We allow customers to take advantage of our low-volume production option to manufacture prototypes of their products.
Making Strong Metal Components for the Energy Industry
Hemtom is one of the leading CNC machining suppliers for complex metal stamping and fabrication of components for the ever-evolving range of energy accessories. Including wind energy, solar energy fields, and oil and gas exploration and production. We produce parts for you on demand by manufacturing high-performance parts that exceed stringent safety and quality control standards.
Our Precision CNC Machining Capabilities for Energy Components
CNC Energy Parts Materials
custom color
Surface processing capabilities of energy components
Energy CNC Manufacturing Capabilities
CNC Energy Parts Materials
Alloy Steel, Brass, Mild Steel, Plastic, Stainless Steel, Monel, Nylon and Thermoplastic, etc.
Aluminum:EN AW-2007 / 3.1645 / AlCuMgPb, EN AW-6060 / 3.3206 / Al-MgSi, EN AW-6061 / 3.3211 / Al-Mg1SiCu, EN AW-6082 / 3.2315 / Al-Si1Mg, EN AW-5083 / 3.3547 / Al-Mg4.5Mn, EN AW-7075 / 3.4365 / Al-Zn6MgCu, Custom aluminium alloys are also available
Steel & Stainless Steel:1.0038 / St37-K / S235JR, 1.0503 / C45, 1.0570 / St52-3 / S355J2G3, 1.4301 / X5CrNi18.10(V2A), 1.4404 / X2CrNiMo17-12-2 (V4A), 1.4571 / X6CrNiMoTi17-12-2, 1.7131 / 16MnCr5, 1.7225 / 42CrMo4, Custom steel alloys and stainless steel alloys are also available
Copper & Brass:2.0060 / E-Cu57 / Cu-ETP / CW004A, 2.0065 / E-Cu58 / CW004A, Ms58 / 2.0401 / CuZn39Pb3, Custom copper and brass alloys are also available
Titanium:Grade 2 / EN 3.7035, Grade 5 / 6AL-4V9
Polymers:ABS, Acrylic, Acetal / Delrin / POM, Nylon / Polycaprolactam, PC / Polycarbonate, PEEK / Polyether ether ketone, PEEK Glass-Filled, PP Polypropylene, PTFE / Teflon, PVDF, UHMW PE / Ultra-high-molecular-weight polyethylene, Custom polymers are also available

custom color
Surface processing capabilities of energy components
Energy CNC Manufacturing Capabilities
Typical Energy Industry Applications
Our energy machining is applied to gas and fluid manifold blocks and assemblies, gearboxes, housings and flanges, shafts and moving parts, engineered test pieces, drilling rig components and more. as well as:
Hubs, sleeves and couplings, weldments, brackets and rails;
Surface and underground mining gear blanks, shafts, housings, bearing seals for valve systems;
lamp assembly solar frame and housing;
Rotary drilling rigs, drill pipes, drill bits for oil and gas drilling with impellers and gates;
Obsolete parts, spare parts and custom tooling;
Jigs and Fixtures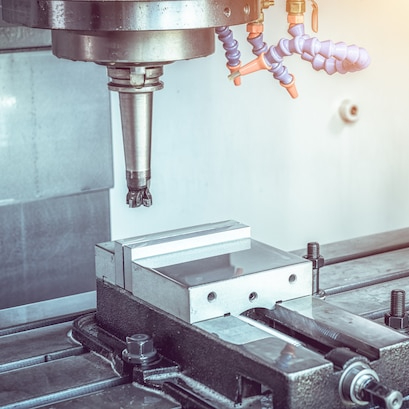 Explore more industries we support
Our services extend to all walks of life, providing professional cnc parts/components for thousands of customers, and creating perfect external light models and structural models for designers. Click on the link below for more information.