Get Medical Equipment Prototyping and Parts Manufacturing with Hemtom
One of China's reliable CNC processing manufacturers
With the continuous progress of society and continuous innovation of technology, precision CNC machine tools are more and more widely used in the medical field. The components of medical devices have the characteristics of complex structure, hard material and difficult processing. Hemtom has been working with medical brands, tech startups, research labs and suppliers to create rapid prototypes of health devices or models. In the medical industry, prototyping is a critical step in the time, cost and labor-intensive process of launching a new product. The medical device prototyping process produces functional samples from precise design and material specifications for use in product testing and evaluation stages as well as business demonstrations. We have the experience, services and equipment to ensure your ability to achieve your business goals and meet the growing demand for specific products.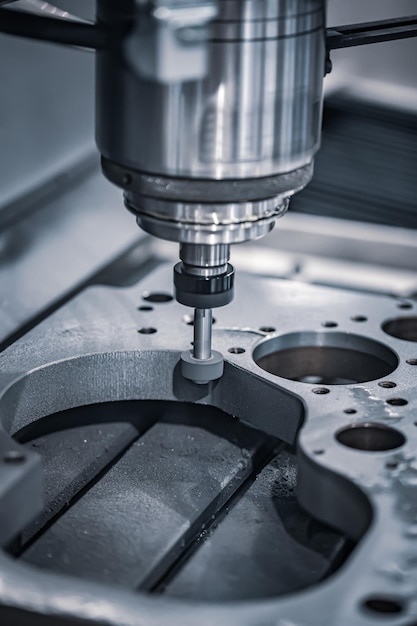 Why choose us for medical device development
1.Competitive prices: Due to our cost control and streamlined production, whether you need parts production or medical device prototyping, we can provide the most cost-effective personalized production solutions.
2.High-quality materials: Safe and durable materials meet the special needs of medical devices
5.Strong capability: 50+ latest CNC machines for medical products can withstand mass production
3.Custom Design: Design and produce CNC medical parts of any complexity according to customer drawings and samples
6.Rapid production: 24/7 rapid processing, comprehensive CNC design software and technical engineers can complete samples within 7-10 days, now providing reliable rapid medical prototyping and rapid manufacturing solutions
4.High precision: Excellent design and production teams ensure the high precision of each CNC machined medical component
7.High-quality service: timely communicate with customers about production progress and deliver on time
Custom Parts & Prototyping for Medical Devices
CNC machining has become the foundation of all manufacturing. Hemtom has industrial grade 3D printing services and advanced medical injection molding design and manufacturing capabilities for rapid prototyping, product testing, custom tooling and customization. And partner with leading medical device manufacturers, wearable technology startups, suppliers, and research labs to accelerate rapid prototyping and dynamically scale manufacturing capabilities. Below is Hemtom's extensive gallery of precision machined medical device prototypes and production parts, provide Hemtom with pictures of your custom parts and we'll give you the results you need.
Our Precision CNC Machining Capabilities for Medical Parts
CNC Medical Device Prototyping Materials
custom color
Medical Device Prototype Surface Treatment Capabilities
Medical Prototyping Capabilities
CNC Medical Device Prototyping Materials
Metal (aluminum, steel, stainless steel, titanium, brass, copper, zinc, magnesium, etc.), plastic (PVC, nylon, etc.), foam, etc.
Aluminum:EN AW-2007 / 3.1645 / AlCuMgPb, EN AW-6060 / 3.3206 / Al-MgSi, EN AW-6061 / 3.3211 / Al-Mg1SiCu, EN AW-6082 / 3.2315 / Al-Si1Mg, EN AW-5083 / 3.3547 / Al-Mg4.5Mn, EN AW-7075 / 3.4365 / Al-Zn6MgCu, Custom aluminium alloys are also available
Steel & Stainless Steel:1.0038 / St37-K / S235JR, 1.0503 / C45, 1.0570 / St52-3 / S355J2G3, 1.4301 / X5CrNi18.10(V2A), 1.4404 / X2CrNiMo17-12-2 (V4A), 1.4571 / X6CrNiMoTi17-12-2, 1.7131 / 16MnCr5, 1.7225 / 42CrMo4, Custom steel alloys and stainless steel alloys are also available
Copper & Brass:2.0060 / E-Cu57 / Cu-ETP / CW004A, 2.0065 / E-Cu58 / CW004A, Ms58 / 2.0401 / CuZn39Pb3, Custom copper and brass alloys are also available
Titanium:Grade 2 / EN 3.7035, Grade 5 / 6AL-4V9
Polymers:ABS, Acrylic, Acetal / Delrin / POM, Nylon / Polycaprolactam, PC / Polycarbonate, PEEK / Polyether ether ketone, PEEK Glass-Filled, PP Polypropylene, PTFE / Teflon, PVDF, UHMW PE / Ultra-high-molecular-weight polyethylene, Custom polymers are also available

custom color
Medical Device Prototype Surface Treatment Capabilities
Medical Prototyping Capabilities
Medical Device Prototyping Applications
Our CNC medical processing is applied to handheld devices, medical devices, anatomical models, teaching aids, anatomical models, electronic instruments, clinical analysis instruments, nursing equipment, medical carts, diagnostic equipment, monitoring instruments, countertops and panels.
Low-volume prototypes, trials or short-run production support uses: injection molding, polyurethane casting, small part stamping
Production Parts Supply: Bridge Tooling and Parts Supply, Small and Medium Volume Tooling Parts Supply, Service Parts Supply for Using New or Existing Tooling
Shop Fabrication Support: Custom Assembly Fixtures/Equipment/Fixture Details, Custom Inspection Fixtures or Part Inspection Details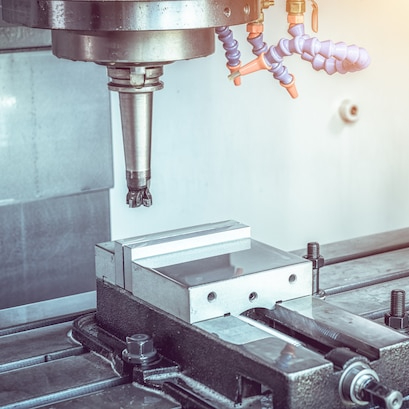 Explore more industries we support
Our services extend to all walks of life, providing professional cnc parts/components for thousands of customers, and creating perfect external light models and structural models for designers. Click on the link below for more information.